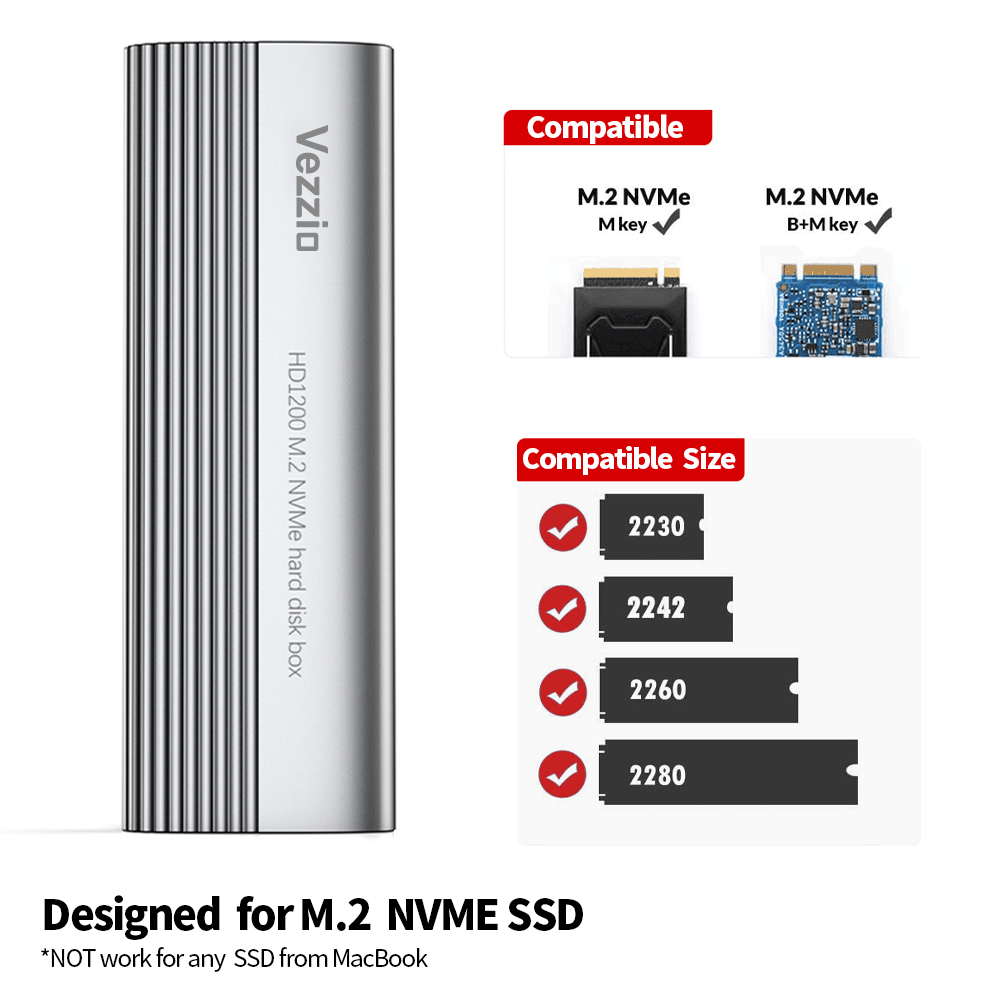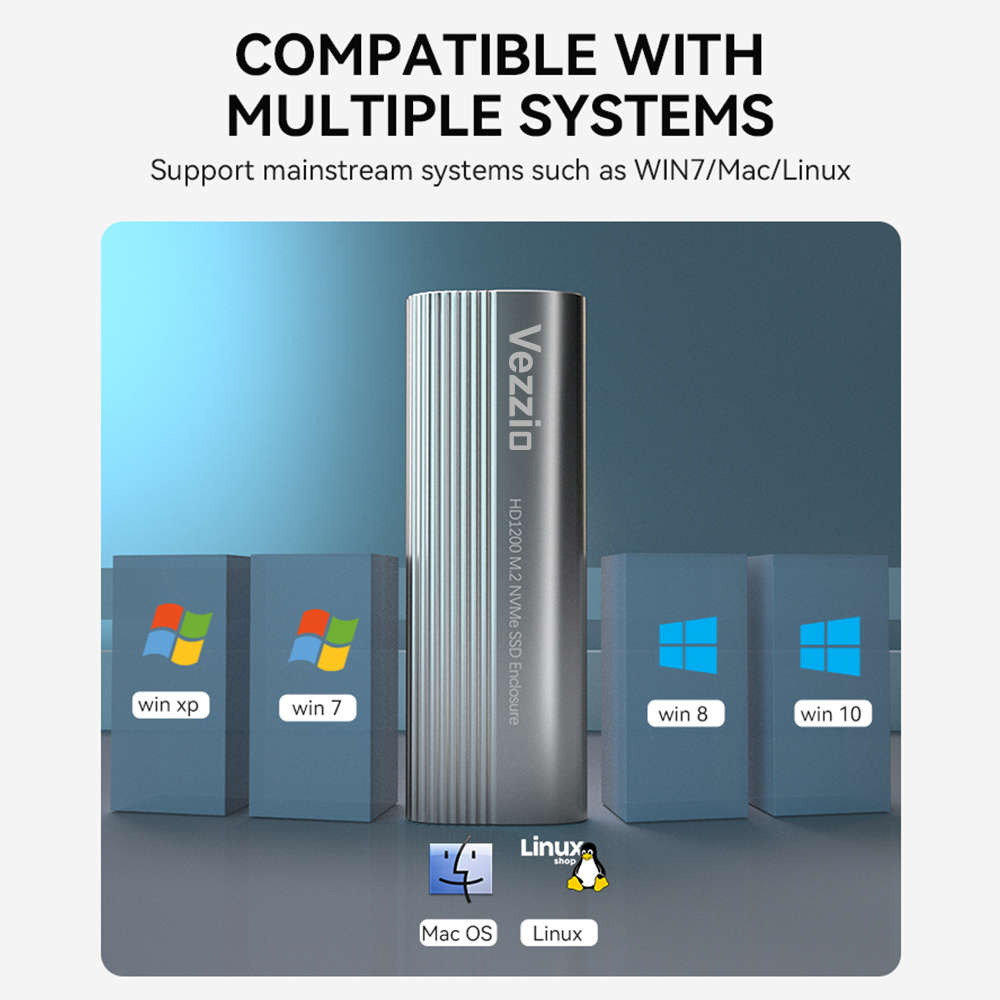 =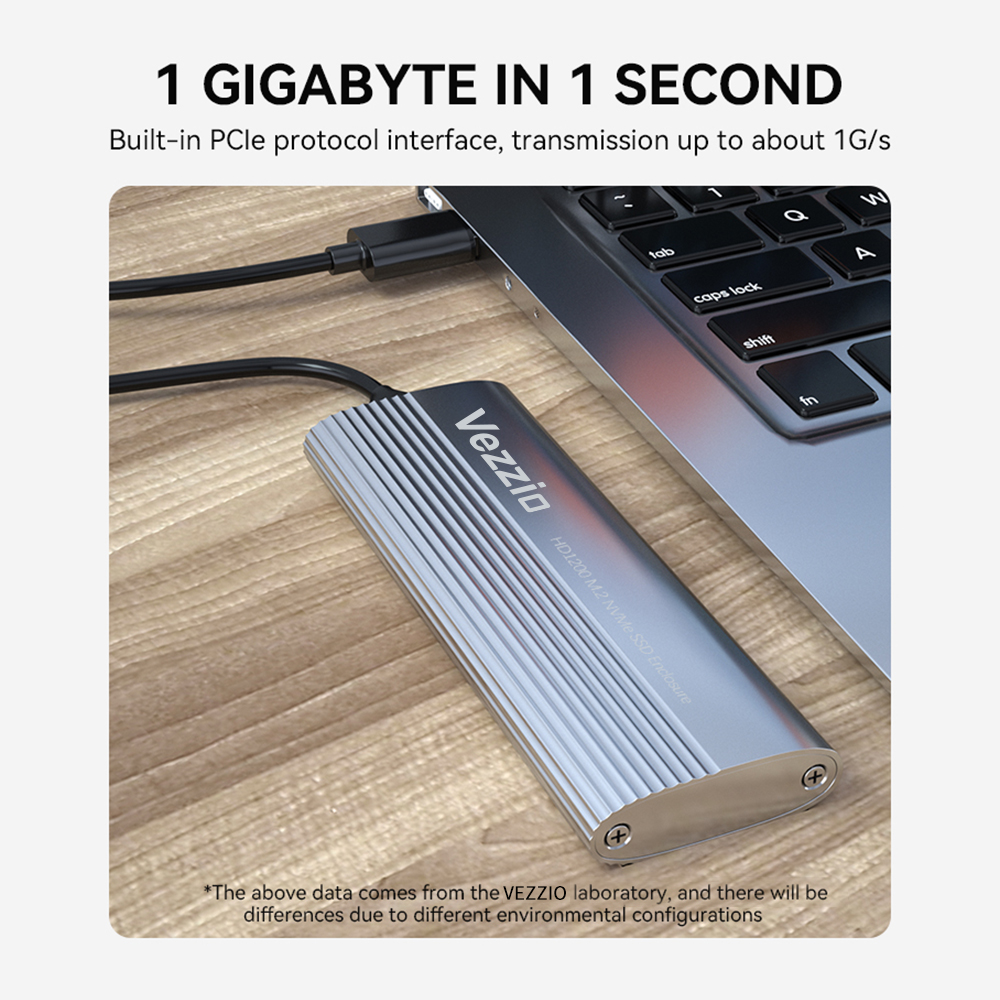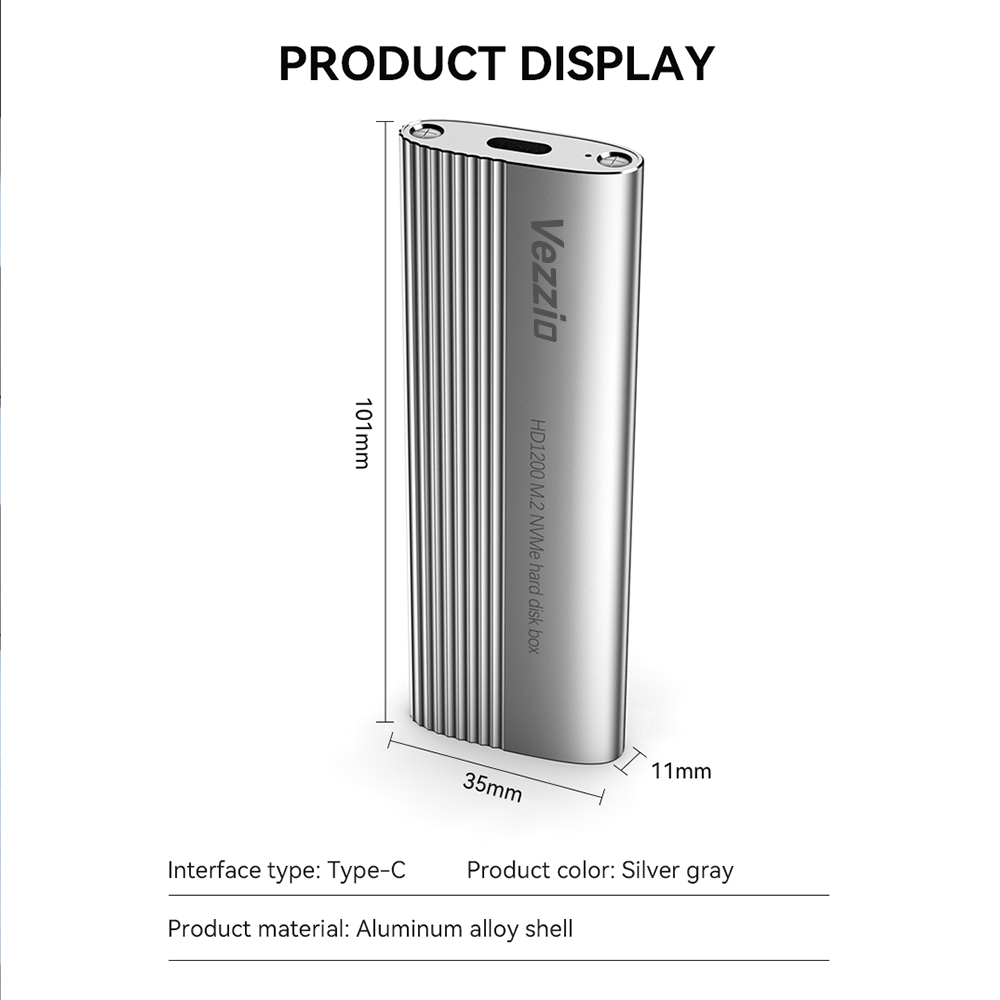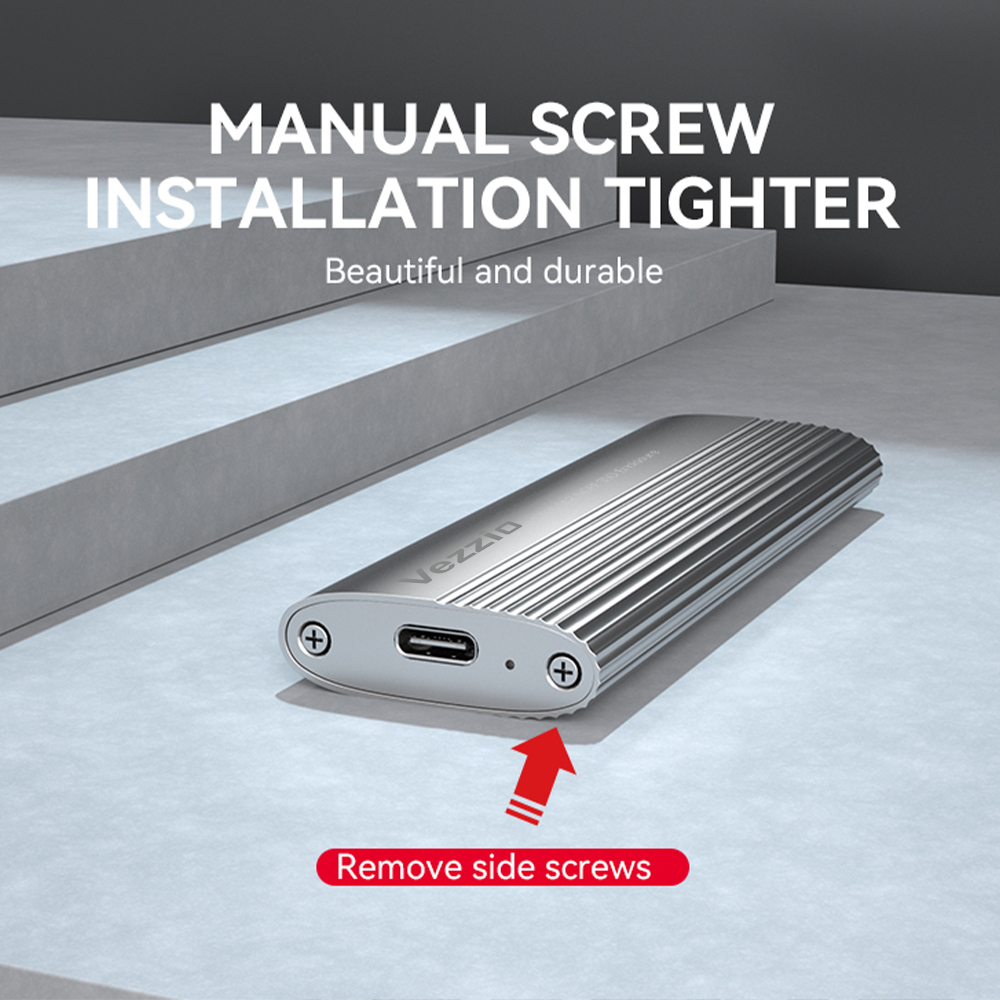 Size:L101.5*W35 *H11.4 mm
Internal Interface: PCIE 3.0,10Gbs
External Interface: Type C 3.1 Gen2, 6GPBS
Supporting Hard Drive:2230/2242/2260/2280
Case Material:Aluminum Alloy
M.2 NVME SSD 10Gbps to USB 3.1 Type-C Converter Adapter Enclosure Case Solid State Hard Disk Box
Features:
1. M.2 NVME to USB3.1 Hard Disk Enclosure Case M2 SSD Type-C Hard Disk Box.
2. Compliant with SATA 3.0 specification and compliant with USB3.0 specification.
3. Connects NVME Key SSD safely to computer via USB port.
4. Supports 22* 30mm.22 *42MM, 22*60MM, 22*80MM NVME solid state hard disk ( hard disk not included).
5. Supports M Key M+B Key NVME SSD.
6. Supports data transfer up to 10.0Gb/s.
7. Supports boot function.
8. Supports plug & play and hot-swapping.
9. Easy to use, no driver needed.